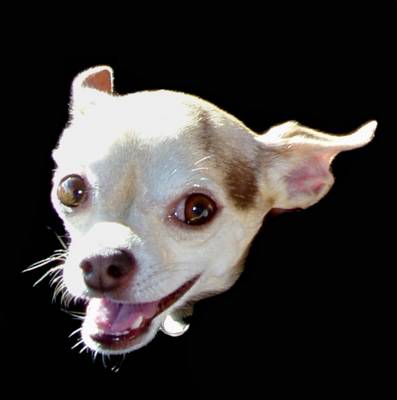 A Good little boy.
Ladies and Gentlemen, Presenting Mr. P.W. Hoek.
Full name: Peewee Hoek
Date of Birth: January 13, 2001
Place of Birth: Denver, Colorado
Breed: Mexican Short-haired Chihuahua
Weight: 7.2 pounds
Occupation: Professional attack Chihuahua
According to the American Kennel club, legend and history are rich in tales of the ancestors of the present Chihuahua. He is described as a popular pet, as well as a religious necessity, among the ancient Toltec tribes and later among the Aztecs. Archaeologists have discovered remains of this breed in human graves in Mexico and in parts of the United States.
The American Kennel Club Link:
http://www.akc.org/breeds/recbreeds/chihua.cfm